Раздел «Жидкость для вейпа DUTY FREE JUICE WHITE»
< Нет продуктов >
Жидкость для электронных сигарет DUTY FREE JUICE WHITE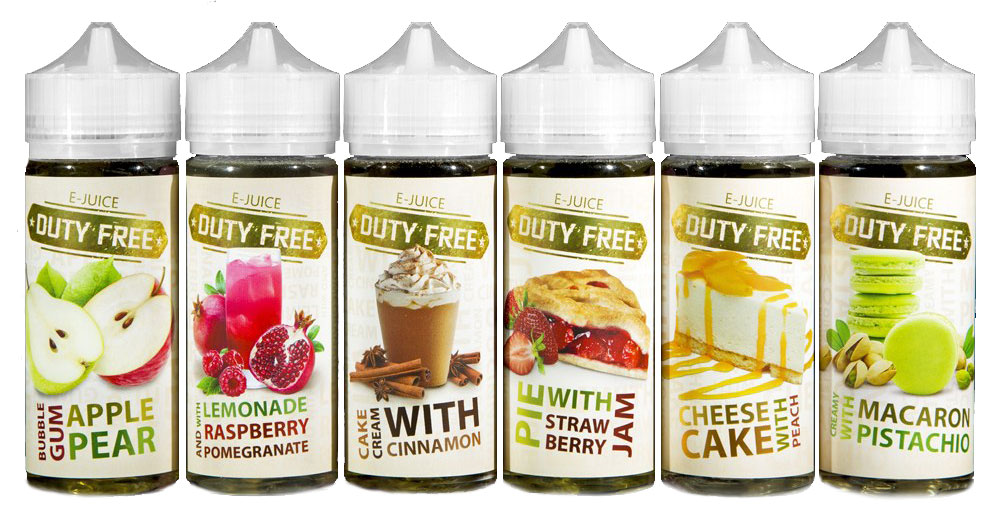 Жидкость от PrideVapes это шесть разнообразных вкусов, не похожих друг на друга. А вы уже пробовали невероятный CREAMY MACARON WITH PISTACHIO ?
Объем: 120мл
Никотин: 0,3,6
VG/PG:70/30
Вкусы:
BUBBLEGUM APPLE PEAR
Свежайшая жвачка с яблоком и грушей
LEMONADE WITH RASBERRY AND POMEGRANATE
Освежающий лимонад с малиной и гранатом
CINNAMON CAKE WIHT CREAM
Кремовое пирожное с корицей
PIE WITH STRAWBERRY JAM
Все обожают пирог с клубничным джемом
PEACH CHEESECAKE
Персиковый чизкейк, вкус говорит сам за себя!
CREAMY MACARON WITH PISTACHIO
Нежнейшие фисташковые макаруны